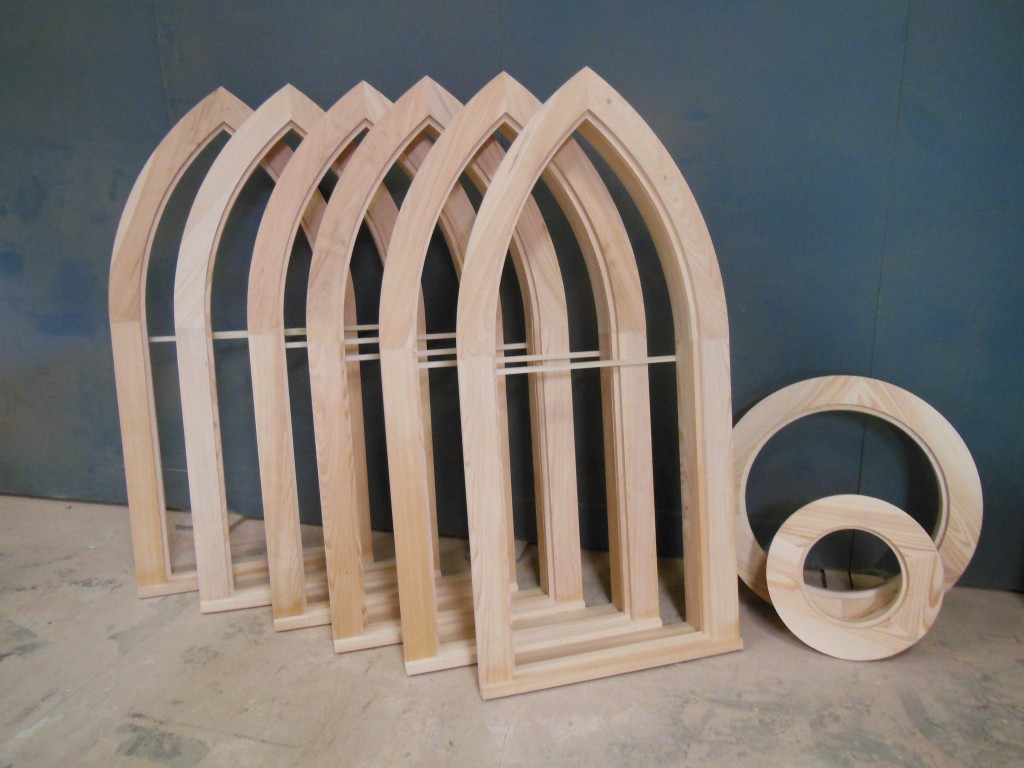 Throwback Thursday
Back in August Russell Millworks built these lancet windows. We were told they were for a retired pastor, who wanted to build his own little church in his backyard.
If you want to do the same … we sure are ready for you!
Some history about that style of window:
The Early English Period of English Gothic lasted from the late 12th century until midway through the 13th century, according to most modern scholars. Although usually known as Early English, this new Gothic style had originated in the area around Paris before spreading to England.
The most significant and characteristic development of the Early English period was the pointed arch known as the lancet. Pointed arches were used almost universally, not only in arches of wide span such as those of the nave arcade, but also for doorways and lancet windows.
Through the use of the pointed arch, architects could design less massive walls and provide larger window openings that were grouped more closely together, so they could achieve a more open, airy and graceful building. And if you look at those old European churches you have to admit … graceful they are!
References: English Gothic Architecture