Russell Millworks, Inc. - Wood Species
In making a decision on millwork materials:
We have provided a link to http://www.hobbithouseinc.com/personal/woodpics/ for use by anyone selecting material for their door, window, or other millwork project.
The use of this site was generously permitted by Mr. Paul Hinds, its owner. Here, you will find the most accurate renditions of colors and other lumber characteristics we have ever seen . Not all materials shown are readily available or suitable for millwork use, but most are.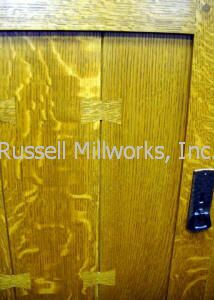 Please contact us when you need assistance with any project. We're here to help. Click to inquire.